These diagrams were added 6 May 2009. They are an early attempt to describe the perspective taken by a symbolic modeller while a therapist or coach. A more comprehensive description is available in our article,
Pointing to a New Modelling Perspective
.
Our model draws on Ken Wilber's "8 Major Native Perspectives", an expanded version of his quadrants model (original model in
Sex, Ecology, Spirituality
, 1995. Download a full description of the new model at:
http://wilber.shambhala.com/html/books/kosmos/excerptD/excerptD.pdf
).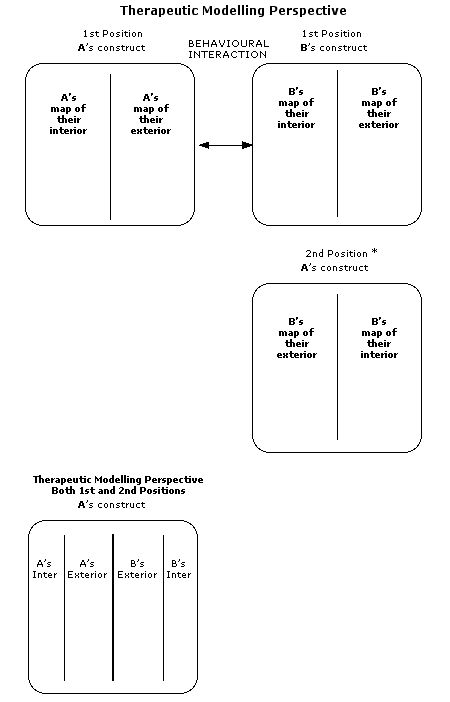 * Notes:
- 2nd position is a useful fiction, you only ever experience your own experience
- there is also what we call a 'faux 2nd position', i.e 'what I would do if I was in B's shoes'.
- B's map may include them 2nd positioning someone else!