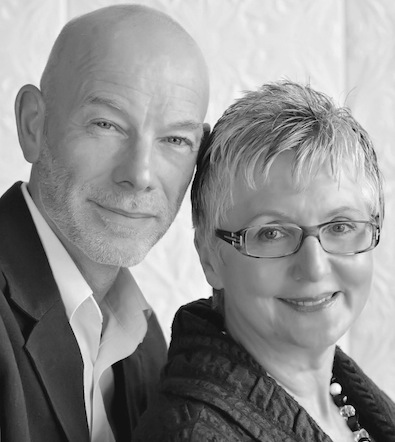 Penny and James
are supervising neurolinguistic psychotherapists – first registered with the United Kingdom Council for Psychotherapy in 1993 –

coaches in business, certified NLP trainers, and founders of The Developing Company.

They have provided consultancy to organisations as diverse as GlaxoSmithKline, Yale University Child Study Center, NASA Goddard Space Center and the Findhorn Spiritual Community in Northern Scotland.


Their book,
Metaphors in Mind
was the first comprehensive guide to Symbolic Modelling using the Clean Language of David Grove. An annotated training DVD,
A Strange and Strong Sensation
demonstrates their work in a live session.

James has
also

written
(with Marian Way)

the first book dedicated to Clean Space: Insights in Space. Between them Penny and James have published over 200 articles and blogs freely available on their website: cleanlanguage.co.uk.

All information on this web site (unless otherwise stated) is Copyright © 1997- Penny Tompkins and James Lawley of The Developing Company. All rights reserved. You may reproduce and disseminate any of our copyrighted information for personal use only providing the original source is clearly identified. If you wish to use the material for any other reason, please get in touch via our Contact Form