A Profile of David J. Grove M.S.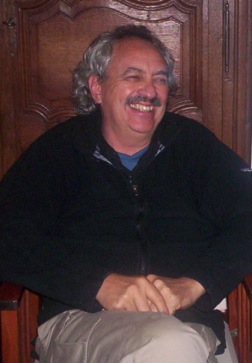 A New Zealander with European and Ngati Hikairo ancestry, David was educated at the University of Canterbury completing a Bachelors Degree in Science in 1972 and a Post Graduate Degree in Business Administration at Otago University in 1973. He further complimented this education in the United States at the State University of Minnesota in 1983 by completing a graduate degree in Counselling Psychology alongside a career in Ericksonian and strategic family therapy. This work focused on the development of linguistically based techniques that enable therapists to access information contained in primary process language forms, and the facilitation of experiential change in non cognitive learning. He then developed work and competency based training for Mental Health Professionals, Counsellors and Therapists which is extensively known throughout both the United Kingdom and United States and furthermore was approved by the American Psychological Association (APA) for continuing education for Psychologists.
During this period David Grove was invited to join the London Phobic Trust as a Consulting Psychologist and organised the International Symposium on Stress and Anxiety Disorders in 1985. His work included presentations on Imagery at training seminars for the London, UK Society for Ericksonion Hypnosis. From 1991 to 2000 he focused on the establishment of two healing retreat centers in Eldon, Missouri, USA and the Lake District, Cumbria, UK.  These centers provided training programs and week long healing retreats for therapists and psychologists.
Over the last decade David Grove has developed and facilitated many competency based training programs, books and healing retreats for over 40,000 therapists and mental health professionals from introductory, to advanced and masters levels in the UK, USA, Ireland and New Zealand including:
Healing the Wounded Child Within
Resolving Traumatic Memories (book & training program)
Te Hno Nga Ki Te Ora
Healing Retreats in Kawhia & Warkworth
Resolving Feelings of Anger, Guilt and Shame
Clean Language
Therapeutic Metaphors
Metaphors to Heal By  
Personal Journeys

Conference key note presentations and papers include:
International Symposium on Stress and Anxiety, 1985
Third Regional Conference on Multiple Personality and Dissociative States,1986
International Conference on Survivors of Abuse and Trauma, 1989
International Imagery Society, 2003


April 2004
See also:
A bibliography of publications by David Grove