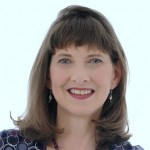 Wendy Sullivan, co-author of

Clean Language: Revealing Metaphors and Opening Minds

is one of the UK's top trainers of Clean Language and Symbolic Modelling. She has worked extensively with the originators of the field David Grove, James Lawley and Penny Tompkins.

Wendy is also a qualified trainer of NLP (Neuro-Linguistic Programming) and uses it alongside Clean Language in her work with individual clients, and business teams.